Hey popcorns! 🍿
It is totally not 10pm while I am writing this… Welcome back to the second tag of this very un-official tag week.
How are you all keeping? Yesterday was crazyy and any change of me posting a tag just went poof which means you'll be seeing me on Sunday too… disappointing news? I understand 😅
IMPORTANT: The formatting in this post took so long so I'd appreciate if you could view my post through my blog on a web browser, you can do this by clicking right HERE, yes it is as simple as that ❤️
I feel like I should have done this tag earlier when we were still in lockdown but it also gives me a just chance to do a quarantine reflection so buckle up buttercups because my quarantine was one heck of a ride! 😂 I was tagged by the sweetest (her comments melt my heart and her blog is a WHOLE new aesthetic) Ash @ Starlight Strands to do the Stay At Home Book Tag (don't you just love book tags?!) You can go check out her answers right here or you can keep on scrolling for mine! ♥
– R U L E S –
Thank the person who nominated you. checkk
Answer all the questions down below. doing it as we speak
Pingback to the creator: Ellyn @ Allonsythornraxx. *pinggg*
Nominate 5+ bloggers you'd like to know more about, to do this tag. I'm going to have to break this rule… I'm a rebel with a cause!
– Q U E S T I O N S –
★ What are you currently reading? ★
I have. too. many. library. books. out!! No really, I do. It's crazy, I own so many book that I really need to read but no instead I just end up reading library books 😕
I read the first book called Running Girl but I just can't get into this one for the life of me. I have never DNF'ed a book but I'm pretty tempted to… all the Goodreads reviews I've read give it four stars! It's barely scraping a one star for me 😐
Can someone just steal my library card away from me? Please? I'll pay you in books… 😂
★ What's your favourite can't-leave-the-house-activity? ★
Reading 📖 I loved how much I was reading in lockdown, I'd sail not literally of course through books in sometimes less than 2 days!
Writing 📝 Not only did I do the 15 Day Writing Challenge but I've been doing a lot of character and plot mapping for my Wattpad novel so that definitely kept me busy.
Home workouts 🏋️‍♂️ Quarantine got me seriously addicted to exercise, I was such a lazy potato very un-active person before it and now I can't imagine my life without it!
Watching Netflix 📺 Where would my life be without this glorious invention? I'm kidding! We all like to treat ourselves to A LOT a few TV binge sessions once in a while so that I did.
★ A book you've been meaning to read forever? ★
It is CRAZY how long I've been meaning to read this book, I even own a copy which is what amazes me and now the Netflix film has come out I thought it would motivate me but one day you all 😂
Is it actually a good book though? I've heard a fair amount of bad reviews for this book so if you've read this then drop a comment below! 😊
★ An intimidating book on your tbr? ★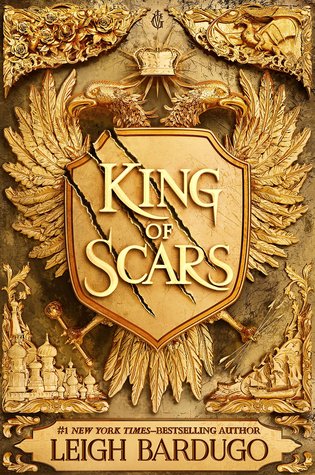 Before everyone starts yelling AKA extensive use of caps in the comments I just want to say that I LOVED Six Of Crows and Crooked Kingdom but it took me so long to get into Leigh's writing style.
I was SO excited to see it in the library's new books section but also kind of worried that I wouldn't like it?!
If you'e read it please let me know your thoughts 😁
★ Top three priority books on your tbr? ★
The Truth About Keeping Secrets 🗝 I have owned this book for an insanely not crazy long time and I just want to read it now and make sure it doesn't collect more dust….
A Good Girl's Guide To Murder 💀 My best friend read this and said it was amazing and I somehow read a lot of books about murder? It's not purposeful I promise…
Pumpkins Heads 🎃 Before you all kill me there's a lot of murder going on here 😂 I do not support Rainbow Rowell at all I just love her books so much! Fangirl is, well, words aren't close enough 🥺
★ Recommend a short strange book? ★
I don't read short books so I had to improvise here 🤫
This book is SO WEIRD! Honestly at some pints I was like how the heck did the author even come up with this idea?
It's one of those books where you have to stick with it because otherwise you just miss out on the ending and no-one wants that 😖
As soon as I came to terms with the plot I did start really enjoying the book so be patient, keep calm and read on 😂
★ Recommend a long book? ★
What would I be if not predictable? I understand that there are some weird people out there who generally don't like Harry Potter. No, I'm okay with that. Really, I'm fine.
No I'm joking, fair play to you for being honest and not pretending you like it to fit in 😉 The HP (not the sauce) books were so long. Good, but long. I don't read a lot of long books though?
Long books are a massive turn off for me (yes I am attracted to books) so I generally won't be gravitated towards them if I'm browsing in a library which I do way too often 🤭
★ Something you'd like to do you did while stuck at home? ★
Learn Italian 🇮🇹 I had such high hopes for this at the start of quarantine but 1 too many we miss you, please come back! Duolingo notifications and I gave up 😂
Glowed up my room ✨ I'm so happy with my room now, it truly reflects who I am as a person and I spend so much time in here that it should be a comfortable space 🙂
Came back to blogging 👩‍💻 Obviously this was a big one. Coming back to blogging was one of the best decisions I made myself, it's honestly been a blast every since I re-joined and everyone welcomed me with open arms!
★ What do you plan on reading next? ★
The Rest Of Us Just Live Here 🌃 I feel like I just need to read this book because I talk a lot about reading it but just never seem to get round to doing it so I'm definitely reading it once I've finished my current book.
Wilder Girls 🌷 The cover art is gorgeous! I recently picked this up at ANOTHER library trip so I hope I'll enjoy it, I'm pretty sure I saw a blogger do a review but I can't remember for the life of me who it was 😩
– N O M I N A T I O N –
In no particular order I nominate…
El @ Elated Books (no pressure, it's not like you're the only blogger I nominated 😏)
It's now 11:30pm but that is what happens when you decide to write a blog post late at night, I hope you all enjoyed this (I spent extra time on graphics 😂) and I will see you all tomorrow at a hopefully more reasonable time 😖
What was the shortest/strangest book you've ever read? Did you get up to a lot in lockdown? Did you agree with some of my answers?
That's a wrap, see you all soon! ☺️