Hey popcorns! 🍿
Long time no speak huh?! I've been totally inactive on my blog and on other blogs. I feel like I should have some reason for this but the only thing I can come up with is things have been hectic 😂
I have been procastinating about writing this (and blogging too to be honest) for so long! I considered doing a summer reflection and combining July and August but too much happened in July for me to do that but I will be skipping August reflection for reasons you will all find out in a later post this week!
How have you all been doing? Endless days at the beach are just the best, I've been sat on the beach reading for hours yesterday and it was so nice. Right now the sky is that weird shade of blue and grey where it looks like it's about to lash down but your girl needs to go for a run so let's hope not! 🏃‍♀️
Let the reflection begin! 🤗
*internally screaming that I drafted half of this post yesterday and it FAILED TO SAVE.*
Feel free to skip to any category that interests you ♥
Survived new school transition! I survived and finished my transition and overall really enjoyed it. Yes there was awkwardness but honestly I wasn't expecting there not to be 😂 I still am pretty gutted we didn't get the full 3 weeks because of the VTSNBN (Virus That Shall Not Be Named) but that's in the past and I'm not dreading starting in September (which is 3 weeks away… what?!) and am just excited to FINALLY DROP SOME AWFUL SUBJECTS. Hallelujah!
Geography articles home learning nightmare. Due to us only being in for 7 half days instead of a full 3 weeks we were set home learning week. For geography we had to write two separate articles about a volcano and earthquake that occured in the past 20 years. Now me being me skim read the instructions and ended up spending over an hour and a half perfecting an article about a volcano in the 1900's. After finishing the article and just before starting the next one, I properly read the instructions and realised I'd just done it completely wrong. I honestly though it ws one of my best pieces of work though so I basically ended up sending 3 articles to my geography teacher and a short explanation. First impressions and all that right?! 😭 ⬅ this was literally me for 15 minutes after finding out!
I'm gonna party like it's my birthday! 🎵 I'm pretty sure one or two of you know how old I turned but honestly I don't really see the point in revealing my age so y'all just going to have to keep guessing 😂 Anyways I had such a great day! It just feels like one of those days I'm going to remember forever 🥰 Throughout the morning and early afternoon lots of family popped in and I drank so much tea (don't you just love tea?! ☕) and ate so much cake 🍰 In the afternoon we walked down to Costa and they'd literally just brought out their summer menu so I was over the moon that I could order my traditional summer drink! (see below). It was a day filled with happiness and so much joy 🙂
Strawberry lemonade is back 🍓 I was over he moon when Costa brough in their summer menu! I am on of those peole who has favourite drinks for different seasons: winter is decaf mocha, spring is a coffee frostino, summer is strawberry lemonade (duh 😂) and autumn is honestly whatever I'm feeling like! Anyways it meant I had the chance to drink my favourite summer drink on my birthday on top of a salted caramel cookie which was SO GOOD 🍪 It's the little things in life everyone.
Mental health wasn't great. I want to be honest with you all because I'm not going to pretend that my life is amazing and happy all the time because that is so not true. July wasn't an amazing month for my mental health, I'm not sure whether it was all the anxiety I had going on at the start but there was week where I literally was just moping around and feeling rally depressed if I'm honest and I jut hated not feeling like my usual self. People think that they have to battle their demons all on their own but it's so not true, talk to people. Reach out. It will make you feel so much better. Something that hit hard for me was when I saw this quote that said 'the demons don't live under your bed, they live inside your head' I honestly don't think I have agreed with a quote more 🤣
I have become an exercise maniac! I exercise a lot in July. My running wasn't amazing but I did do a new, linger route with a massive hill which was awesome but I actually took part in the Chloe Ting 15 Day Intense Core Challenge and omg your girl got absss 😉 I was already working my abs way before that but it's definitely boosted them so much more! I also really want to bring out a post about making exercise a joy not a chore so if anyone is interested let me know and it will push me to write it!
Quite some socials. I decided at the start of July to quit some social media that just wasn't doing anything for me or my mental healthy at all. As great as social media is as a platform for spreading important messages around the world, it is also so toxic and so fake. I honestly feel like I need to equip my bs umbrella before opening any social media to protect me from this whole 'watch me live my amazing life' trend. We. Need. To. Stop. Watching. Other. People. Live. Their. Lives. And. Start. Living. OURS!!
July was so busy that I didn't have time to even consider taking photos for this section but I will procastinate about taking pictures take some for August ♥
Shein haul. There are many negative and poitive review for this clothes brand and so many stories about clothes going missing, customers not receiving a refund… etc. but I decided to take the risk and order a few summer clothes from there! The items I ordered came promptly and I though the quality of the clothes was remarkable for the price of them. Thry also have so many voucher codes and deals that are on offer to use so a definite 5 star from me! The only thing that did irk me was that every. single. piece. of. clothing. was. INDIVIDUALLY WRAPPED! All that plastic packaging made me feel sick like why not throw them all in one big bag? Uh! 😥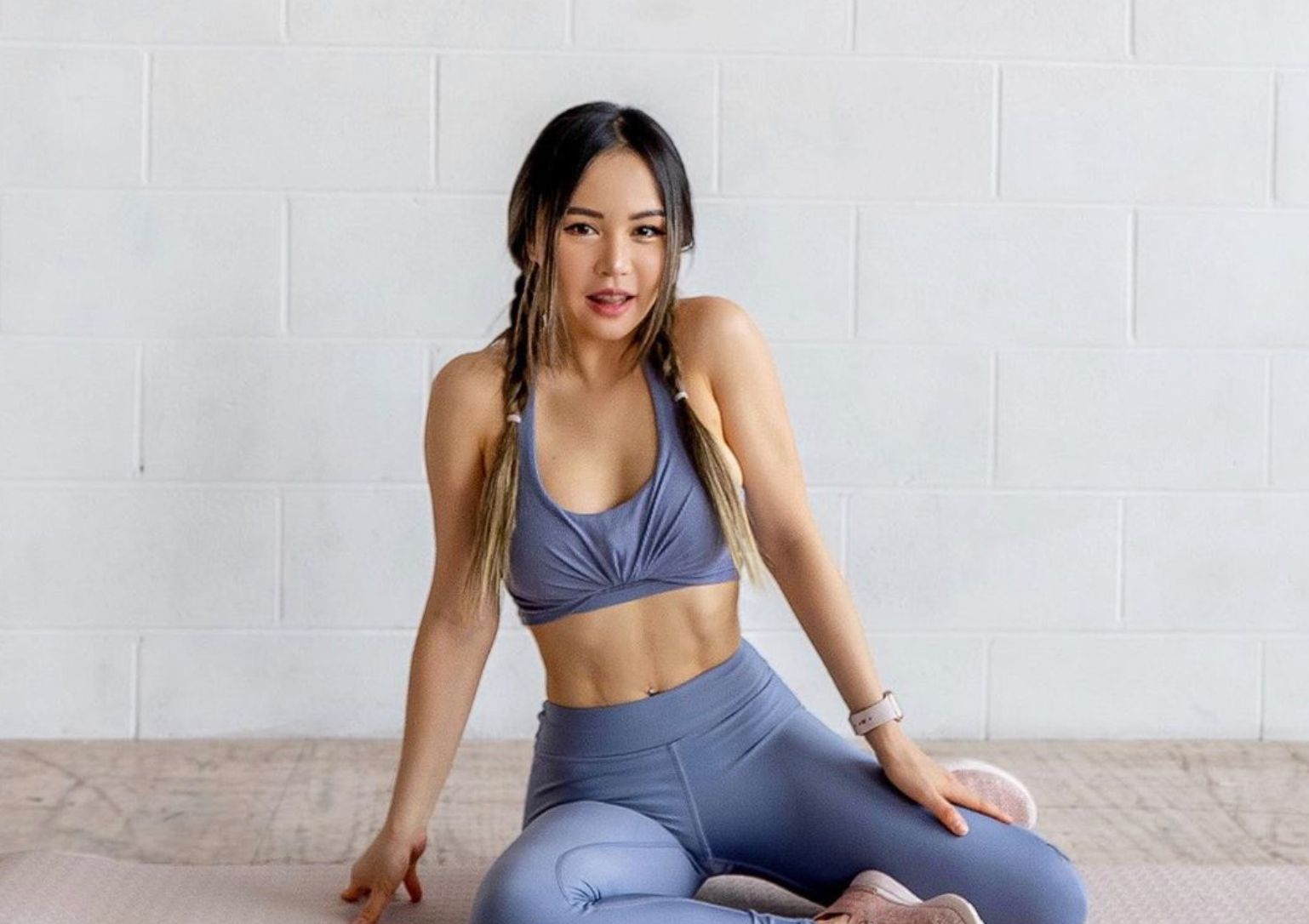 Chloe Ting AKA MY IDOL!! 🤗 I love her, honestly she is such an inspiration to everyone and proof that if you dedicate yourself to exercise and your diet then you can have the body you want. I just can't believe she is 34! She is so sweet and so encouraging, I want to talk to her!! 😂 Anyways you can check out her workout channel on Youtube here and look into joining one of her workout programs here.
Favourite quote. It's stupid, but we forget sometimes that our life is our life. People are always saying 'I have to do this…' 'oh I can't because I have to…'. Stop saying 'have' and start saying 'want'. If you go through life constantly letting people change your choices then I don't think you're really living at all.
Amber's Reads Online July News Feed:
Posted 4 times in July which seems to be my average number of posts per month and honestly I will be happy for that each month because I have to start accepting that I have priorities over blogging that I have to chose to come before blogging but that's okay! 😊
Got out another chapter of KIP! I was absolutely over the moon to post chapter 2, I was going to post a chapter this weekend but I have another post scheduled that is fairly important but next week I'm going to slay it!
Discovered some new blogs. This was one of my goals too!
Realised that it's okay to not blog if I don't feel like it. My posting schedule was so haphazard in July but that's totally okay, sometimes life just throws your curve balls and that is just the way it is 😁
– MOST POPULAR POST –
– FAVOURITE POST TO WRITE –
I read a total of 6 books in July, can't argue with that right?! One of them was a buddy read that I took part in with El I am sorry but my patience has run out when it comes to linking and me and her will be doing something on both our blogs so stay tuned everyone!
The Hate U Give by Angie Thomas. I'm going to be honest with you all, I found this book really hard to get into at first. About a 1/4 of the way through and I was addicted, the whole emotional battle Starr has to go through is heart-wrenching and I cried okay?! The fact that this happens now shakes me to the core.
The Dead by Charlie Higson. I think the reason I love this series so much it that it's so contrasting with reality that it makes such a great escape. Nothing takes my mind off whatever is buzzing around in there like Charlie Higson's writing. It's fast, powerful and merciless. Ir's so vivid I see myself there as I'm reading and that is what I love about it. What a writer!
Only Love Can Break Your Heart by Katherine Webber. This book had me screaming with annoyance at the characters, crying at all the emotional scenes and smiling with joy when she finally figures out that she needs to start living for her.
What a read, I don't think a book has ever made me feel the emotions of the characters so much, so thank you for that Katherine (we're on first name terms 😂)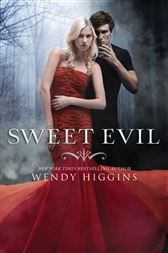 Sweet Evil by Wendy Higgins. A buddy read with El, thanks so much again! There we many issues with this book that I raised in my Goodreads review, I didn't hate this book but I didn't love it either. The plot was just a tad too slow, you'd think you'd be able to cram a lot into 447 pages but I have a feeling this might have been the set up book for the seriesso I am going to get the second book out the library and give it a go.
The Beneath by S C Ransom. It was an exciting read and the pace of the writing definitely was suited to me. The whole plot idea was so clever and you could tell that each intricate event occured for a particular reason instead of it happening for the sake of happening.
After pushing through the first few chapters, I was totally hooked! There were so many secrets and surprises contained in those pages that regularly had me shook.
Juniper Lemon's Happiness Index. This book- what a read! The characters were all so unique and each relationship between them wasn't forced, unlike a few recent books I've read.
The thing I loved most about this book was the unpredictable ending.
Please, please go read it!
July Goals Reflection: 7/8
Blog 8 times (4 of them will be KIP chapters) ❌
Read 4 books ✔ I read wayyy more!
Survive & finish my transition to my new school ✔ still here to tell the tale 😉
Make a summer bucket list ✔ the only thing on it is have fun 🙂
Run a new (possibly longer) route ✔ yas I'm killin' it here
Don't fall back on obsessive habits ✔ if anything I fell forward…
Curl ALL of my hair ✔ I loved it so much, it was worth the time!
Discover at least TWO new blogs ✔ oh yes I was sailing around the blogosphere
August Goals
Empty my tag inbox
Read 6 books
Order stationary for September
Ace my art collage
Adjust my sleep schedule for 6am wake ups *sigh*
Have a coffee shop writing session
Finish summer points challenge
Treasure my summer break
I hope you all enjoyed reading about my July, that post has sucked any energy that was remaining in me but we're going out for Italian tonight so I'm super hyped for that! 🍝
I will be catching up with blogosphere very soon! Hope you are all enjoying yourself where-ever you are 🙂
Did you have a good July? What are you currently reading? Any quotes you care to share?
That's a wrap! 😍